Artificial Grass Around Pools in Kansas City
Installing artificial turf around pools has a number of benefits for homeowners in the Kansas City area looking to maximize the aesthetic appeal and safety features of their poolside.
Synthetic turf around your pool results in:
Lower maintenance and cleaning around your pool area.
An extremely durable surface that will last years.
Extra traction compared to other surfaces that are slippery when wet.
Improved poolside and deck safety.
At Xtreme Green of Kansas City, we specialize in synthetic turf installations of every variety. Our crew is experienced at installing professional-grade artificial turf, no matter the size or difficulty of your project.
If you're interested in a low-maintenance splash turf that also boosts the safety around your pool, contact us today!
Our Favorite Kansas City Pool Turf Products
Frequently Asked Pool Turf Questions
Artificial Turf Around Pool vs Concrete Around Pool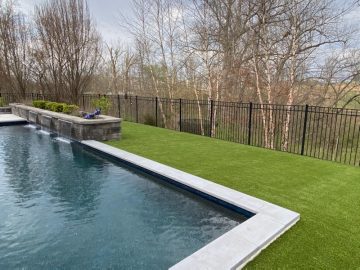 Excellent traction, even when wet
Superior drainage properties
Maintains a well-kempt appearance
Comfortable on bare feet no matter the weather
Extremely low maintenance requirements
Blades beneath above-ground pools will flatten
Will need occasional brushing or infill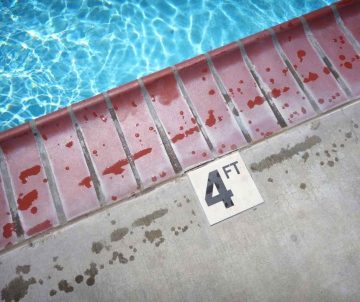 Very durable, hard material
Can imitate more expensive patio surfacing
Prone to cracking over time
Very slippery when wet
Foundation known to sink over time